Sweet corn fritters are not very popularly sold or eaten here. Not as street food snack or as light meal in cafes and restaurants. I have never tried them before but these fritters which I just made for the first time are surprisingly good. They are healthy, cheap, quick and easy dish to make. It can be eaten at anytime, and they're great as party food for children.
I like these fritters with salsa, giving it a sweet, tangy taste. Good as a starter for a barbecue party. My part time cleaner took three of these patties and gave her thumbs up!
Sweet Corn Fritters with Mango Avocado Salsa
4 small patties
175g corn kernels, drained, rinsed
1/4 cup plain flour
1 egg, lightly beaten
1 tablespoon finely chopped chives
1 tablespoon finely sliced spring onions
1 tablespoon olive oil
1/4 tsp salt
ground white pepper to taste
Method
Combine all ingredients except olive oil in a bowl.
Heat oil in a non-stick frying pan over medium heat. Using 1 heaped tablespoon mixture per fritter. Cook until golden brown on each side. Transfer to a serving plate.
Mango Avocado Salsa
Adapted from
Martha Stewart
1 avocado, diced
1 mango, diced
1 small red onion, chopped finely
1/4 cup fresh coriander leaves, chopped
1 lime, juiced
1 tablespoon extra virgin olive oil
1/2 teaspoon sea salt
1 cut red chili, seeded (optional)
Gently combine all ingredients and chill in the fridge.
This post is linked to the event, Little Thumbs Up hosted by Esther from
Copycake Kitchen
, organised by Zoe from
Bake for Happy Kids
and Mui Mui from
my little favorite DIY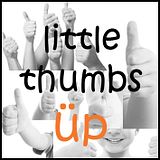 "Corn" in the Bible
Corn, an English word in the King James bible is a general term for all grains, seeds,barley and beans. The word was introduced when the translation was written in 1611. The early English settlers in America needed a word for the new grain that the native Americans ate. They called it "Indian Corn", which translated into common English, meant "Indian grain". The word "Indian" was eventually dropped and maize is now called "corn".
Matthew 12, Mark 2 and Luke 6 in the King James version of the bible have Jesus walking through the "cornfields", But "corn" in modern American English does not mean what it meant in King James.
We can safely say all maize is corn, but not all corn is maize.
John 12:24 (New International Version)
Very truly I tell you, unless a kernel of

wheat

falls to the ground and dies, it remains only a single seed. But if it dies, it produces many seeds.
John 12:24 (King James Version)
Verily, verily, I say unto you, Except a

corn

of wheat fall into the ground and die, it abideth alone:but if it die, it bringeth forth much