This is my
Little Thumbs Up
for healthy breakfast. The tomato is the star of this everyday healthy breakfast dish. It has anti-oxidant lycopene packed in a delicate, dainty cup which holds the egg as it bakes. This is an attractive way or lazy way of serving eggs on a weekend morning. Serve with toast strips for dipping. Garnish with basil,chives or parsley.( I used basil. Sweet basil and tomatoes are heavenly match )
Baked Egg In Tomato Cup
Adapted from
epicurious
Ingredients
Serves 2
2 medium size vine ripened tomato
Kosher salt and ground black pepper to taste
2 large eggs
2 tablespoons shredded white cheddar cheese
(shredded mozzarella)
2 slices toast, cut into strips
Method
Preheat oven to 425F (200C).
Slice off and set aside the top third of each tomato. Scoop out the seeds.
Place the tomatoes in a baking dish. Season with salt and pepper.
Break an egg into each tomato.
Bake, with the sliced top for 10 minutes.
Top the tomatoes with the cheese and bake until the cheese is bubbly, 5-7 minutes.
Serve with the tops and toast strips for dipping.
For more breakfast ideas
here
,
here
and
here.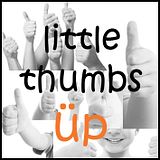 This post is linked to the event Little Thumbs Up organised by
Zoe of Bake for Happy Kids
and Doreen of
My little favorite DIY
Most Famous Bible Verse
"For God so loved the world, that he gave his only begotten son, that whosoever believeth in Him should not perish, but have everlasting life."
John 3:16
My first memorized verse was John 3:16, the most famous verse in the Bible. It tells us the
Love of God
for us and the extent of His love -
He Gave His One and Only Son
, and teaches us that anyone who
Believes in Jesus
, will be
Saved Eternally